Loomis Tack Supply LLC
1631 West Virginia Rd

Iola, Kansas 66749

620.365.7795
 The public is welcome to visit our shop
and see what our dealers have to offer
Want to become a dealer?
Tell us about your business and enjoy our personal service.
Need more help?
      Questions about our products or how you can secure quality tack at country prices?  Call,  e-mail, or snail mail us.  You'll be glad you did!
Mark 8:36    For what shall it profit a man, if he shall gain the whole world,
and lose his own soul?
Loomis Tack Supply LLC

is a wholesale distributor only. This site is for the
 purpose of providing information about our products to you the public available
through our dealers.  We do not sell retail to the public.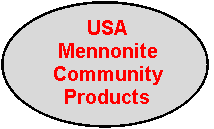 Loomis Tack Supply LLC proudly distributes American made leather and nylon tack. Much is  built by rural Mennonite and Amish family shops.  Personal attention is paid to quality and design. Our saddles also come from USA independent shops. Although not carrying a national name brand (or high price), personal handmade attention is exemplified in all saddles.
We are a direct distributor of Mustang Mfg. products.